Special Price
€ 95.00
Regular Price
€ 119.00
Info Text:
Low-pain, non-traumatic removal of caries without syringes and burs possible thanks to enzymatic gel on papaya basis.
Brix3000 is the name of the innovative dental product for non-traumatic caries treatment using enzymatic activities via EBE technology.
Unlike the typical clinical protocol, anaesthesia and the active burr procedure can be dispensed with for the removal of bacterially infected caries. Instead, the enzymatic gel Brix3000 is applied centrally to denatured caries areas and allowed to act there for 2 minutes. Afterwards, the caries has dissolved and is removed by means of a spoon.
This is done painlessly, without further damage to the healthy dentin and thus provides a good basis for further adhesive filling techniques or the use of GIZ. In addition to its use in paediatric dentistry, adult patients also appreciate this procedure. This is because, in addition to the quieter background noise, excessive heat development can be avoided due to the omission of the drill. In addition, no anaesthesia is required beforehand, so that even patients with anxiety can achieve the desired result in a very relaxed manner.

One tube of Brix3000 (3 ml) is sufficient for the excavation of approx. 45-60 medium-sized carious lesions.

–  This is a medical device - only approved for distribution to dental practices ! – 
Package content:
1 tube á 3 ml
Low-pain enzymatic caries removal without syringe and burs by Brix3000

Brix3000 achieves low-pain enzymatic caries removal by using EBE technology.

This stabilises the enzyme papain contained in the papaya fruit, gives the necessary shelf life and at the same time increases the enzymatic activity of the gel.

The gel itself initiates proteolysis on denatured dentin after 2 minutes of action and dissolves it. The dentin can then be easily removed without the need for drilling. Intact and healthy dentin is not affected by this process. For this reason, the procedure can be carried out without pain and greater sensitivity.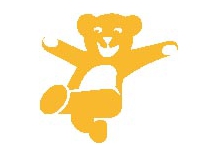 While Brix3000 has been largely unknown in Europe, it has existed in the USA and South America for several years and has also achieved positive ratings in scientific studies. Excerpts and further information can be found in "Studies on Brix3000", above pdf for download.